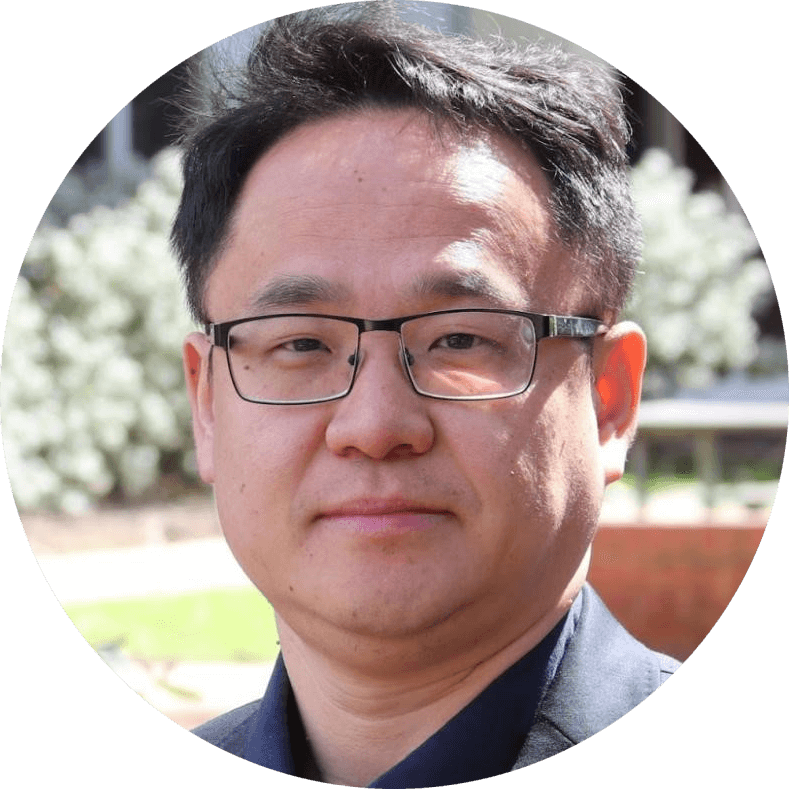 Assoc. Prof. Nan Yang
Australian National University, Australia

Prof. Nan Yang received the Ph.D. degree in Electronic Engineering from Beijing Institute of Technology, China, in 2011. Since July 2014, he has been with ANU College of Engineering, Computing and Cybernetics at the Australian National University (ANU), Canberra, Australia, where he is currently an Associate Professor in the School of Engineering (SoEN), the leader of the multi-scale communications research team, and the head of the Emerging Communications Laboratory. He received the IEEE ComSoc Asia-Pacific Outstanding Young Researcher Award in 2014, and the Best Paper Awards at the IEEE GlobeCOM 2022, IEEE GlobeCOM 2016 and IEEE VTC Spring 2013. He is an IEEE ComSoc Distinguished Lecturer (Class of 2023-2024) and serving on the editorial board of the IEEE Transactions on Molecular, Biological, and Multi-Scale Communications and IEEE Communications Letters. His current research interests include terahertz communications, ultra-reliable and low-latency communications, cyber-physical security, intelligent communications, next-generation multiple access, and molecular communications.

Speech Title: Enabling 6G and Beyond Wireless Networks with Terahertz Communications
Abstract: The success of wireless communication systems in the past decades has led to a fast growth of mobile devices running data-hungry applications, such as high-resolution video streaming. While the 5G wireless systems are now being deployed worldwide, the telecommunications industry and research community have already identified emerging use cases and technologies needed to support an intelligent information society in the 2030s, most of which have communication requirements far beyond what 5G can offer. To satisfy these requirements, including ultra-fast, near-instant, and intelligence-inspired communications, the global research community and industry has reached a consensus to design and develop the sixth generation (6G) wireless technologies and beyond. In this talk, I will give an overview of 6G wireless networks, such as the vision, requirements, and use cases. Then I will briefly introduce terahertz communications as a highly promising technique for the 6G and beyond era, as well as discussing some potential research directions.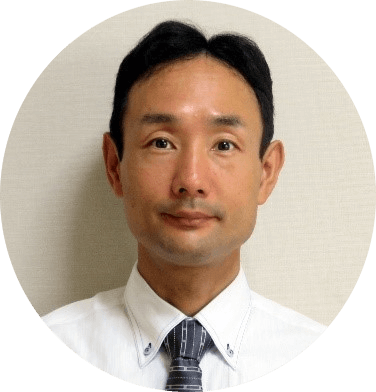 Assoc. Prof. Minoru Kuribayashi
Okayama University, Japan

Minoru Kuribayashi received B.E., M.E., and D.E degrees from Kobe University, Japan, in 1999, 2001, and 2004. He was a Research Associate and an Assistant Professor at Kobe University from 2002 to 2007 and from 2007 to 2015, respectively. Since 2015, he has been an Associate Professor in the Graduate School of Natural Science and Technology, Okayama University. His research interests include multimedia security, digital watermarking, cryptography, and coding theory. He serves as an associate editor of IEEE Signal Processing Letters, Journal of Information Security and Applications and IEICE. He is a chair of APSIPA TC of Multimedia Security and Forensics, and a TC member of IEEE SPS Information Forensics and Security. He received the Young Professionals Award from IEEE Kansai Section in 2014, and the Best Paper Award from IWDW 2015 and 2019. He is a senior member of IEEE and IEICE.

Speech Title: Classification of Fake Content Created by Generative AI
Abstract: With the development of AI technology, multimedia content can be easily manipulated without perceptual disturbance. In addition, multimedia content can be fabricated by carefully training a generative model with a sufficient amount of dataset. It causes significant problems in proving the integrity and soundness of recorded photo, video, and audio signals. This talk will introduce technical approaches to fake content and the difficulties involved. Furthermore, a new paradigm shift for proving the originality of multimedia content will be described.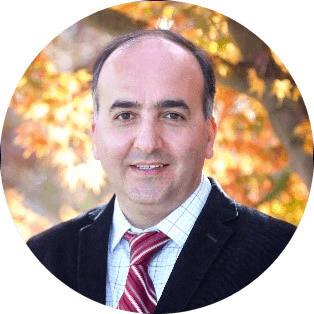 Assoc. Prof. Hovannes Kulhandjian
California State University, Fresno, USA

Hovannes Kulhandjian (Senior Member, IEEE) received the M.S. and Ph.D. degrees in electrical engineering from The State University of New York at Buffalo, Buffalo, NY, USA, in 2010 and 2014, respectively. From December 2014 to July 2015, he was an Associate Research Engineer with the Department of Electrical and Computer Engineering, Northeastern University, Boston, MA, USA. He is currently an Associate Professor with the Department of Electrical and Computer Engineering, California State University, Fresno, Fresno, CA, USA. His current research interests include wireless communications and networking, with applications to underwater acoustic communications, visible light communications, and applied machine learning. He actively serves as a member of the Technical Program Committee for IEEE and ACM conferences, such as IEEE GLOBECOM, ICC, PIMRC, and ACM WUWNet, among others. He has served as a Guest Editor for IEEE ACCESS and MDPI Journals.

Speech Title: AI based Bridge and Road Inspection Framework using Drones
Abstract: In this talk, I will focus on our ongoing work on bridge and road inspection framework we developed using advanced machine learning and drones. It is not sufficient to do inspection using cameras, we plan to utilize infrared (IR) camera along with a high resolution optical camera. The IR camera can provide more details to the interior structural damages of a bridge compared to an optical camera that is more ideal for inspecting damages on the surface of a bridge. In addition to that our drone inspection system is equipped with computer on chip that runs Machine Learning algorithms that enables autonomous driving of the drone and taking images of the bridge or the road structure whenever it detects any damages. Instead of having a person operate the drone it will self-operate and carry out the inspection process on its own using advanced AI algorithms we are developing.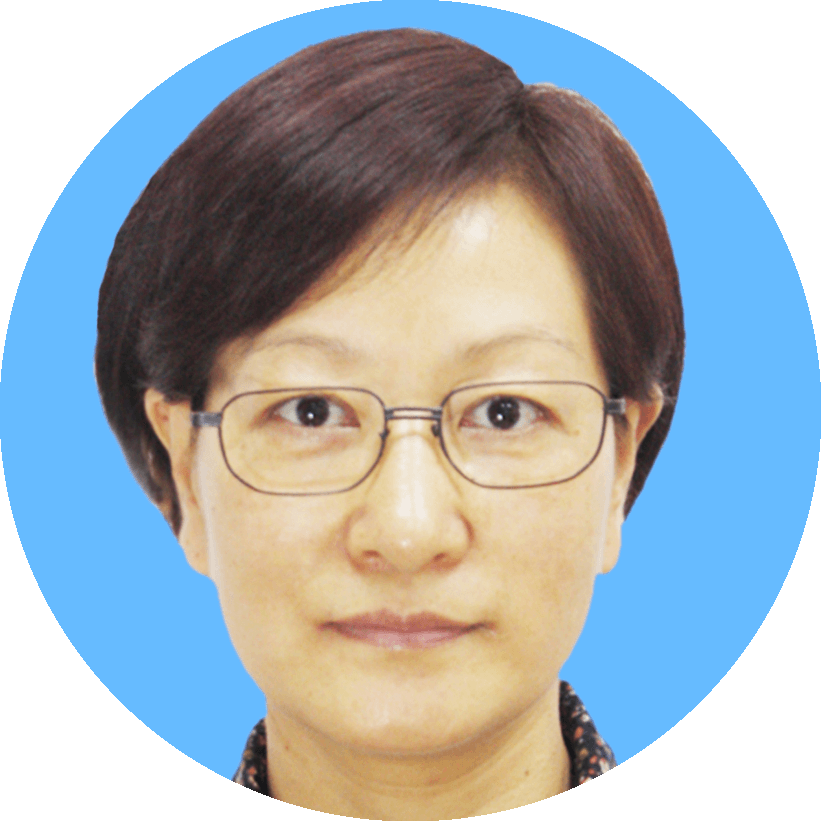 Assoc. Prof. Meijuan Chen
Nanjing University of Posts and Telecommunications, China


Meijuan Chen, Doctor of Engineering, associate professor of Nanjing University of Posts and Telecommunications. Bachelor of Beijing University of Posts and Telecommunications, Master of Southeast University, Doctor of Nanjing University of Posts and Telecommunications. Participated as a key personnel in national 973 projects, major national special projects, and key research and development plan projects in Jiangsu Province. She has won the Information science and Technology Award of China Electronics Society, Science and Technology Award of China Communications Society, Science and Technology Award of Jiangsu Province and other awards. National level virtual simulation experiment project leader and national level first-class virtual simulation course backbone personnel. Led and completed one provincial teaching reform project and one collaborative education project between industry and academia from the Higher Education Department of the Ministry of Education. Second Prize in Jiangsu Province Micro Course Competition, Excellent Case of Industry School Cooperation by the Ministry of Education. The current research interests is mobile communication network resource management and optimization, as well as the application of blockchain technology in mobile communication networks.

Speech Title: Research on Blockchain based Authentication and Data Sharing Technology for Industrial Internet of Things
Abstract: With the development of 5G/6G mobile communication technology, it has promoted the development of industrial internet of things (IIoT) applications. However, IIoT application connect many devices and generate a large amount of data. How to ensure the legitimacy of network devices, protect data security, and prevent privacy leakage are important factors determining the widespread application of IIoT. The current blockchain technology, which uses distributed ledgers and has the characteristics of Tamper resistance and traceability, provides a new idea to solve the above problems. This article first proposes a blockchain based multi domain distributed authentication solution for IIoT devices. Then, a smart contract and blockchain based access control scheme was proposed to address the issue of data security sharing. Then, aiming at the problem of occupying a large amount of storage space, a security data model sharing scheme combining Federated learning and blockchain is proposed. Finally, for the throughput improvement problem when applying blockchain technology in IIoT, the sharding method and the selection method of master nodes in the sharded blockchain are studied. Different IIoT applications have different requirements for the quality of service, so suitable blockchain technologies should be researched.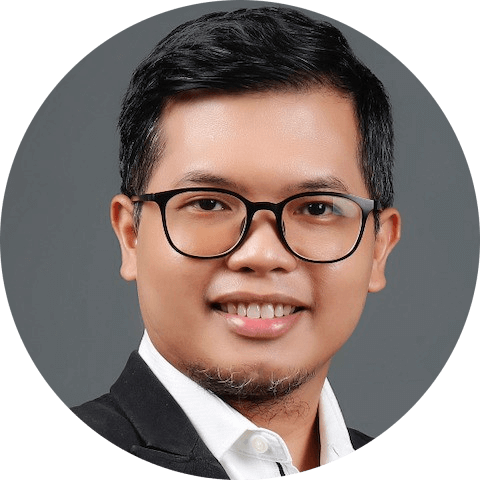 Assoc. Prof. Melchizedek Alipio
De La Salle University, Philippines

Dr. Melchizedek Alipio is a Postdoctoral Researcher at the System Testing Intelligent Laboratory at the Faculty of Electrical Engineering, Czech Technical University in Prague. He has also been affiliated as an Associate Professor at the Department of Electronics and Computer Engineering at De La Salle University, Manila, Philippines since 2019. He received his BS in Electronics and Communications Engineering in 2010, ME in Electronics Engineering in 2013, and Ph.D. in Electrical and Electronics Engineering in 2018. He received the best paper award at the 2017 IEEE Global Conference in Consumer Electronics (GCCE) and the best presenter at the 2020 IEEE Information Technology, Electronics, and Mobile Communication Conference (IEMCON). He also received several fellowships from the Internet Society (ISOC), Internet Corporation for Assigned Names and Numbers (ICANN), and the Asia Pacific Regional Internet Conference on Operational Technologies (APRICOT). His research interests include Wireless Sensor Networks, the Internet of Things, Intelligent Systems, Applied Artificial Intelligence and Machine Learning.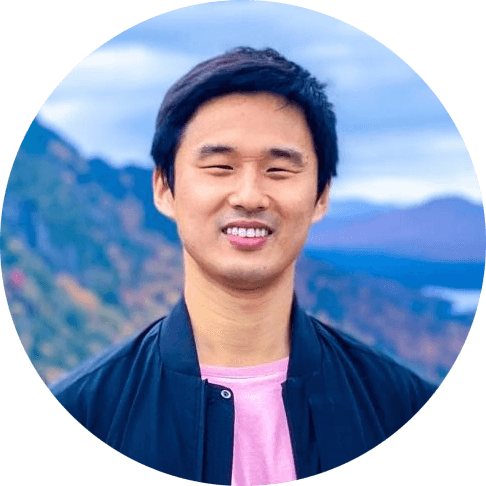 Asst. Prof. Lee Sunwoo
Nanyang Technological University, Singapore

Sunwoo Lee (Member, IEEE) received the B.S. degree in Electrical and Computer Engineering from Cornell University, Ithaca, NY in 2010, and the M.S. and Ph.D. degrees in Electrical Engineering from Columbia University, New York, NY in 2012 and 2016, respectively, working on graphene synthesis and graphene-based nano-electro-mechanical systems for signal processing and sensing applications. Sunwoo was a recipient of Qualcomm Innovation Fellowship (QInF) 2012 as well as QInF 2013, and a recipient of Pi-Star Award for Young Researcher Presentation at CARBONHAGEN 2015. In 2016, he joined the Molnar Group in the School of Electrical and Computer Engineering at Cornell University as a post-doctoral researcher and worked on autonomous microsystems based on heterogeneously integrated CMOS for physiological monitoring and opto-electrical high-speed wirelines. In 2023, Dr. Lee joined the School of Electrical and Electronic Engineering at Nanyang Technological University as an Assistant Professor.

Speech Title: Opto-Electrical Microsystems for Biological Big Data
Abstract: Integrating conventional CMOS electronics and photonic devices can enable hair-sized autonomous microsystems that are well suited for physiological monitoring. As an example of an exemplary autonomous microsystem, I will discuss a micro-scale optoelectronically transduced electrode (MOTE) for tetherless neural recording and examine the unique challenges in developing such heterogeneous systems in terms of device fabrication, circuit design, integration, and manipulation. The MOTE is powered and communicates optically through a vertically integrated AlGaAs micro-scale light emitting diode (µLED), eliminating the needs for a battery or a RF coil; the MOTE is smaller than a human hair (~60µm × 30µm × 330µm) and weighs about one 1µg (cf. a grain of sand is about 670µg). Such minimally invasive and untethered MOTE-like microsystems can provide a compelling means to collect the much-coveted biological big data to unveil hidden patterns in our physiology and to enable truly personalized healthcare.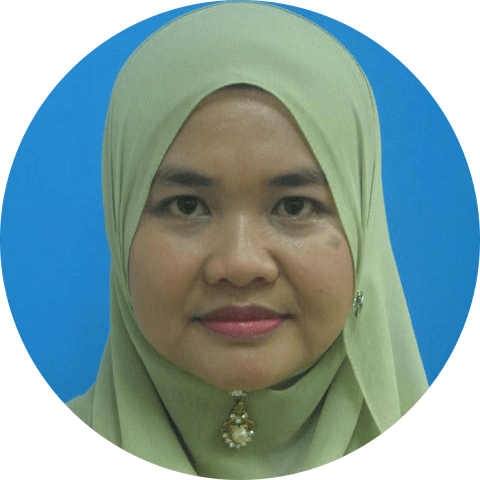 Assoc. Prof. Norhudah Seman
Universiti Teknologi Malaysia, Malaysia

Norhudah Seman received B. Eng. (Electrical-Telecommunications) from Universiti Teknologi Malaysia (UTM), Malaysia, in 2003 and M. Eng. in Radio Frequency and Microwave Communications from The University of Queensland, Australia, in 2005. She obtained her Ph.D. degree in Electrical Engineering from The University of Queensland in 2010. In 2003, she was an Engineer at Motorola Technology Penang, where she was involved with the RF and microwave components design and testing. She was Director (Communication Engineering) from July 2018 to June 2021, and Acting Director (Communication Engineering) from July 2021 to June 2022 at School of Electrical Engineering, Faculty of Engineering, UTM. Currently, she is an Associate Professor in Faculty of Electrical Engineering (FKE) and HICoE Director of Wireless Communication Centre (WCC), UTM. Her research interests concern the design of microwave/millimeter-wave devices, the effects of electromagnetic field radiation including specific absorption rate (SAR) and power density, and wireless communications.

Speech Title: A Compact Design of Ultra-Wideband Microstrip-Slot Six-Port Network for Wireless Communication Applications
Abstract: There is a lot of interest in the research and development related to ultra-wideband (UWB) systems because of the increasing demands on applications with low power, low cost, and low interference. Thus, to cope with these demands, various kinds of research are required for the development of a wireless communication transceiver front-end, which includes a six-port network as an alternative to a mixer-based design. Hence, this article presents a compact design for the UWB six-port network that uses two 3-dB couplers, an in-phase power divider, and a 90° power divider. The proposed network is developed using the microstrip-slot technique, which guarantees satisfactory operation across the UWB frequency range with compact dimensions. The design is performed via the use of CST Microwave Studio and realized using Rogers TMM4 with a conductor coating of 35 μm, a thickness of 0.508 mm, and a dielectric constant of 4.5. The developed prototype of the proposed design is verified by measurement using a vector network analyzer (VNA). Performance analysis concerns transmission and reflection coefficients, phase characteristics, and q-points. The presented UWB performance of the proposed six-port network is expected can be implemented for quadrature phase shift keying (QPSK) and quadrature amplitude modulation (QAM) modulator and demodulator applications in various wireless communication transceivers such as fifth generation (5G), and wireless fidelity (Wi-Fi).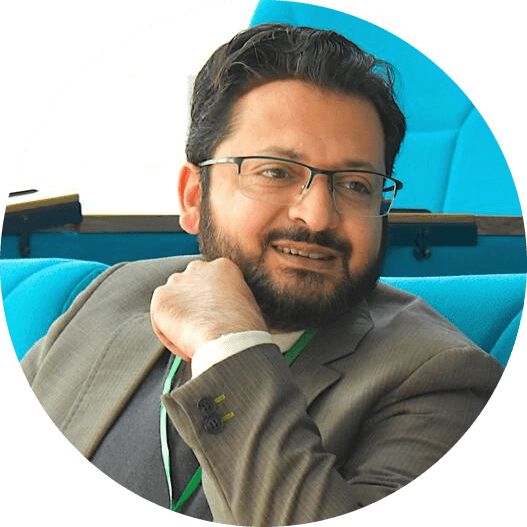 Prof. Ghulam Abbas
GIK Institute of Engineering Sciences and Technology, Pakistan

GHULAM ABBAS received the B.S. degree in computer science from University of Peshawar, Pakistan, in 2003, and the M.S. degree in distributed systems and the Ph.D. degree in computer networks from the University of Liverpool, U.K., in 2005 and 2010, respectively. From 2006 to 2010, he was Research Associate with Liverpool Hope University, U.K., where he was associated with the Intelligent & Distributed Systems Laboratory. Since 2011, he has been with the Faculty of Computer Sciences & Engineering, GIK Institute of Engineering Sciences and Technology, Pakistan. He is currently working as Professor and Director ICT Academy. Dr. Abbas is a Co-Founding Member of the Telecommunications and Networking Research Center at GIK Institute. He is a Fellow of the Institute of Science & Technology, U.K., a Fellow of the British Computer Society, and a Senior Member of the IEEE. His research interests include computer networks and wireless and mobile communications.

Speech Title: Integrating Heterogeneous Manufacturing Equipment Using Industrial Ethernet
Abstract: The integration of heterogeneous manufacturing equipment is a critical challenge faced by industries seeking to optimize their production processes. Industrial Ethernet has emerged as a powerful solution for seamlessly connecting diverse machinery and systems within a manufacturing environment. This invited talk will explore the concept of integrating heterogeneous manufacturing equipment using Industrial Ethernet. It will examine the benefits of Industrial Ethernet, including increased flexibility, improved scalability, and enhanced communication capabilities. The talk will also highlight the challenges associated with integrating heterogeneous equipment and presents potential solutions. Furthermore, it will emphasize the importance of standardization, interoperability, and cybersecurity in ensuring successful integration. The findings underscore the significant role Industrial Ethernet plays in facilitating efficient and interconnected manufacturing operations.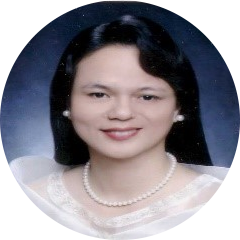 Prof. Iluminada Vivien R. Domingo
Polytechnic University of the Philippines, Philippines


Iluminada Vivien R. Domingo graduated from Polytechnic University of the Philippines, Philippines in 1986 with the degree Bachelor in Business Education *Magna Cum laude, and got her Master in Business Administration (MBA), an allied course of Information Technology, from the University of Santo Tomas, Manila, Philippines in 1990 and Doctor in Business Administration degree from Polytechnic University of the Philippines, in 2004. She started her teaching career in information technology at St. Paul University of Quezon City in 1987. Dr. Domingo has attended various training programs in information technology and taught various subjects in information technology between 1987 to 1989. Dr. Domingo then transferred to teach at Polytechnic University of the Philippines, College of Computer Management and Information Technology now College of Computer and Information Sciences from 1989 to the present, 2023. She holds a permanent position as Full Professor 6 in the College of Computer and Information Sciences, Polytechnic University of the Philippines. Dr. Domingo is the faculty researcher for the Bachelor in Information Technology course of the College of Computer and Information Sciences. Dr. Domingo has published various research papers indexed in scopus.com and in Commission on Higher Education (CHED) accredited journal in 2020.

Speech Title: Real-Time Hand Gesture Recognition for Individuals with Aphasia using Artificial Neural Network
Abstract: The researchers created a real-time hand gesture recognition for individuals with aphasia using Support Vector Machine and Artificial Neural Network to make the communication between the patient and nurse/doctor/family easier. Basically, this study gives emphasis to the accuracy of the system. In order to achieve a better accuracy, Support Vector Machine and Artificial Neural Network were used. Based on the result of the degree of accuracy in terms of distance between patients and nurse/doctors stated that, the closer the object that is recognized the higher is the accuracy. Based on the result of the degree of accuracy in terms of light, the lower the light the higher the accuracy of the object. Though, the system enables to automatically generate hand gesture, some of hand features like skin tone, hand marks and accessories, and hand disability are still can be considered for future works. Also, female hands can be a good variety for the study. For the technique used – Artificial Neural Network (ANN), time constraint is still a problem, with that it is hoped to be improved by combining some algorithms and techniques that can improve the time constraint of the hand gesture generation.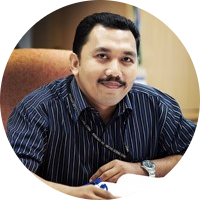 Assoc. Prof. Mohd Faizal Abdollah
University Teknikal Malaysia Melaka, Malaysia

Associate Profesor Dr Mohd Faizal Abdollah is currently a senior lecturer in University Teknikal Malaysia Melaka. The research area more focuses on network security, malware detection and network management. In cybersecurity, Dr Mohd Faizal led the sub project under CMERP project with the collaboration with Cyber Security Malaysia. This project more focuses on malware detection, eradication and mitigation. Currently, involve in developing EDR together with the Cybersecurity Malaysia. Others than that, Dr Mohd Faizal also involve in various grant sponsor by Ministry of Education, Industrial grant and University grant such as Fundamental Grant for detecting botnet activity, Transdisciplinary Grant for detecting the inside threat, ISIF grant for botnet detection using graph theory. He also teaches UTeM course such as Information Technology and IT Security, Network Management and Administration, Advanced Scalable Network and also manage to produce various conference paper and journal in cybersecurity related field.

Speech Title: Coordinated Eradication and Remediation Framework (CMERP)
Abstract: An increasing number of network vulnerabilities results in great threats to the reliability of information systems. Based on the statistics from Cyber Security Malaysia (CSM), Malaysia reported 4,741 cases of cyber threats in 2022, while this year, 456 fraud cases were recorded as of February 2023. The main reasons to invoke the intrusion events are the existing vulnerabilities in the information systems. In fact, Malaysia experienced an average of 84 million cyberattacks per day in the fourth quarter of 2022, making it one of the most vulnerable locations in the region, according to Fortinet, a global cybersecurity solutions provider. Hence, there is no way to eliminate vulnerabilities during the implementation of operation systems and software applications. Therefore, a comprehensive eradication and remediation framework called Coordinated Eradication and Remediation Framework (CMERP) is introduced to reduce the number of malware vulnerabilities. The development of the framework is based on analysis from various research including the NIST cybersecurity framework with a few enhancements has been made. Analysing the functionality of each component from the previous framework and classify it into their own category has managed to fill the gap of the current weaknesses of the previous framework.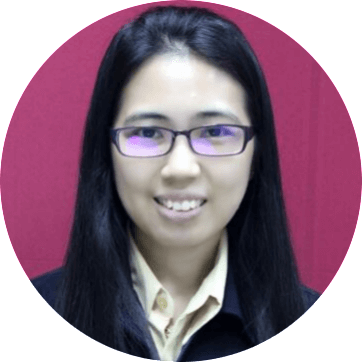 Assoc. Prof. Fwen Hoon Wee
Universiti Malaysia Perlis, Malaysia

Fwen Hoon Wee, PhD, was received the B.Eng and PhD degrees in Communication Engineering from Universiti Malaysia Perlis in 2009 and 2013 respectively. She is currently an Associate Professor at the Faculty of Electronic Engineering & Technology, Universiti Malaysia Perlis (UniMAP). In 2013, she had served as the Program Chairperson of Communication Engineering in SCCE on 2016- 2019. Prior to that, she was being attached to Keysight Technologies, Penang for one-year industrial attachment, working in an RND department for the instrument hardware development. In 2020, She joined Penang Skill Development Centre, Malaysia, worked in compliance test and measurement for 4 months. She researches actively in her areas of interest: dielectric resonator antennas, antennas for 5G and automation, and dielectric material measurement. To date, he has/is leading nationally and industrial funded projects, and she currently (co)supervises 2 postgraduate projects, and have successfully (co)supervised 3 PhD and 4 MSc students to completion.

Speech Title: Design and Development of Stretchable 5G on Body Antenna For Smart Garments
Abstract: Flexible and stretchable electronics have enabled novel implementation of circuitries without the usual limitations of conventional rigid electronics. These useful features have proven revolutionary for developing a new class of stretchable antennas that are accelerating innovations in various applications such as biomedical sensors, wearables and IoT devices. However, the implementation of stretchable antennas still suffers from structural stability and low conductivity, especially when repeated strain is applied. Some techniques have been developed to overcome this, for example, patterning conductive layers in predefined shapes that could distribute the stress over a larger area, thus improving the tolerance of strain or stretchability. This project had been used to assess the performance of the developed prototype on different part of human body location, conditions and thereupon make a recommendation based on the performance of the developed prototype for its capability for on-body application. To the best of our knowledge, the proposed research scope by this consortium is pioneering, with very limited work reported in literature. However, this is foreseen to impact the standardization efforts in this band and widen 5G technology's applications in communication, healthcare, security and sensing, while It is expected that a policy paper on qualifying and optimizing wearables for 5G application will be derived from the research output.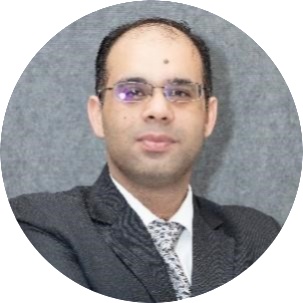 Prof. Anand Nayyar
Duy Tan University, Vietnam

Dr. Anand Nayyar received Ph.D (Computer Science) from Desh Bhagat University in 2017 in the area of Wireless Sensor Networks, Swarm Intelligence and Network Simulation. He is currently working in School of Computer Science-Duy Tan University, Da Nang, Vietnam as Professor, Scientist, Vice-Chairman (Research) and Director- IoT and Intelligent Systems Lab. A Certified Professional with 100+ Professional certifications from CISCO, Microsoft, Amazon, EC-Council, Oracle, Google, Beingcert, EXIN, GAQM, Cyberoam and many more. Published more than 150+ Research Papers in various High-Quality ISI-SCI/SCIE/SSCI Impact Factor Journals cum Scopus/ESCI indexed Journals, with Citations: 8500+, H-Index: 48 and I-Index: 167. Member of more than 60+ Associations as Senior and Life Member including IEEE, ACM. He has authored/co-authored cum Edited 40+ Books of Computer Science. Awarded 39 Awards for Teaching and Research—Young Scientist, Best Scientist, Best Senior Scientist, Asia Top 50 Academicians and Researchers, Young Researcher Award, Outstanding Researcher Award, Excellence in Teaching, Best Senior Scientist Award, DTU Best Professor and Researcher Award- 2019, 2020-2021, 2022 and many more. He is listed in Top 2% Scientists as per Stanford University (2020, 2021, 2022).

Speech Title: The Role of Artificial Intelligence in Wireless Communications
Abstract: Artificial intelligence (AI) in the form of machine learning (ML) accompanies the user of a state-of-the-art wireless device daily. It has achieved tremendous success in image identification, video recognition and natural language processing, to name just a few examples. However, for the next generation of wireless communication, aka 6G, researchers propose AI/ML models and algorithms that natively drive the air interface by replacing individual or even multiple blocks of the signal processing chain. An AI-native interface with self-optimizing transceivers would, at least in theory, provide significant performance gains even under extreme radio channel conditions. Yet this potential revolution also implies substantial challenges from a design and testing perspective. This webinar will introduce the attendees to the ongoing fundamental research, discuss related challenges and how test and measurement solutions can accompany this research.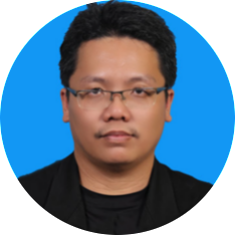 Dr. Adam Wong Yoon Khang
Universiti Teknikal Malaysia Melaka, Malaysia

Adam Wong Yoon Khang received his Ph.D. Degree from Universiti Teknologi Malaysia in 2018. He is currently a Senior Lecturer in the Fakulti Teknologi Kejuruteraan Elektrik dan Elektronik, Universiti Teknikal Malaysia Melaka (UTeM). He is also a Professional Technologist for the Malaysia Board of Technologists (MBOT). Before joining the academia, he served various companies from 2007 until 2011 as a commercial engineer in industries ranging from manufacturing to service providers. His current research interests are the Internet of Things, Hybrid Optical Wireless, simulation optimization, ad hoc network and passive optical network but not limited to the mentioned topic here. He actively publishes research articles and received grants from the government and private sectors, universities and international collaboration.

Speech Title: Towards Integrated Multi-Farming Hydroponic with Sustainable and Robust Automated Monitoring System
Abstract: Internet of Things (IoT) is one of the newest matters in both industry and academia of the communication engineering world. On the other hand, wireless mesh networks, a network topology that has been debate for decades that haven't been put into use in great scale, can make a transformation when it arises to the network in the IoT world nowadays. A Mesh IoT network is a local network architecture in which linked devices cooperate and route data using a specified protocol. Typically, IoT devices exchange sensor data by connecting to an IoT gateway. However, there are certain limitations if it involves to large number of sensors and the data that should be received is difficult to analyse. The work aims to implement a self-configuring mesh network in IoT sensor devices for better independent data collection quality. The research conducted is to build a mesh network using NodeMCU will aid in collecting data collected by sensors, with two types of sensor. allowing for analysis. The hydroponics grower will have complete wireless management of the grow room atmospheric conditions, with user-inputted sensor thresholds that, if exceeded, will warn or take action as needed. On top of that, it also couples with the use solar energy to reduce reliance on traditional energy sources Through the approaches adopted, integrated farming with an IoT mesh now network based on renewable energy will be efficient for the automated hydroponic system.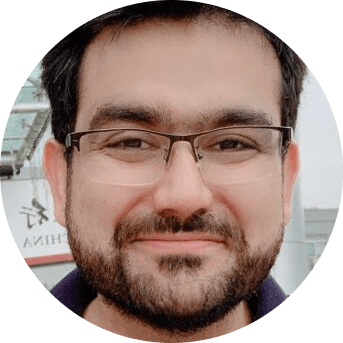 Asst. Prof. Muhammad Waqas
University of Bahrain, Bahrain

MUHAMMAD WAQAS (Senior Member, IEEE) received his PhD degree with the Department of Electronic Engineering, Tsinghua University, Bei- jing, China in 2019. From Oct. 2019 to Sept. 2021, he was a Research Associate at the Faculty of Information Technology, Beijing University of Tech- nology, Beijing, China. Currently, he is an Assistant Professor at the Computer Engineering Department, College of Information Technology, University of Bahrain, Bahrain. He is also an Adjunct Senior Lecturer at the School of Engineering, Edith Cowan University, Australia. He has more than 100 research publications in reputed Journals and Conferences. He is an Associate Editor of the International Journal of Computing and Digital Systems. His current research interests are in the areas of Wireless Communication, vehicular networks, Fog/Mobile Edge Computing, Internet of Things and Machine Learning. He is recognised as a Global Talent in the area of Wireless Communications by UK Research and Innovation and Professional Member of Engineer Australia.

Speech Title: The Role of Artificial Intelligence/Machine Learning in Wireless Communications/Networks Security
Abstract: Security is one of the biggest challenges concerning networks and communications. The problem becomes aggravated with the proliferation of wireless devices. Artificial Intelligence (AI) has emerged as a promising solution, and a volume of literature exists on the methodological studies of AI to resolve the security challenge. In this talk, I will present a taxonomy of security threats and review distinct aspects and the potential of AI to resolve the challenge. Furthermore, I will discuss AI solutions for all possible security types and threats. I will also present the lessons learned from the existing AI techniques and contributions of up-to-date literature, future directions of AI in security, open issues that need to be investigated further through AI, and discuss how AI can be more effectively used to overcome the upcoming advanced security threats.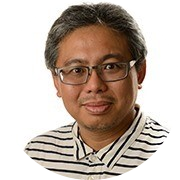 Dr. Wibowo Hardjawana
The University of Sydney, Australia

Dr. Wibowo Hardjawana received a PhD in electrical engineering from The University of Sydney, Australia. He is currently a Senior Lecturer in Telecommunications with the School of Electrical and Information Engineering, The University of Sydney. Prior to that, he was with Singapore Telecom Ltd., managing core and radio access networks. His current fundamental and applied research interests, working with industries, are in AI applications for 5/6G cellular radio access and wireless local area networks. His focus is in system architectures, resource scheduling, interference, signal processing, and the development of corresponding standard-compliant prototypes. He has worked with several industries. He was an Australian Research Council Discovery Early Career Research Award Fellow.