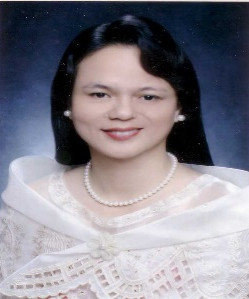 Iluminada Vivien R. Domingo graduated from Polytechnic University of the Philippines, Philippines in 1986 with the degree Bachelor in Business Education *Magna Cum laude, and got her Master in Business Administration (MBA), an allied course of Information Technology, from the University of Santo Tomas, Manila, Philippines in 1990 and Doctor in Business Administration degree from Polytechnic University of the Philippines, in 2004. She started her teaching career in information technology at St. Paul University of Quezon City in 1987. Dr. Domingo has attended various training programs in information technology and taught various subjects in information technology between 1987 to 1989. Dr. Domingo then transferred to teach at Polytechnic University of the Philippines, College of Computer Management and Information Technology now College of Computer and Information Sciences from 1989 to the present, 2021. She holds a permanent position as Full Professor 6 in the College of Computer and Information Sciences, Polytechnic University of the Philippines. Dr. Domingo is the faculty researcher for the Bachelor in Information Technology course of the College of Computer and Information Sciences. Dr. Domingo has published various research papers indexed in scopus.com and in Commission on Higher Education (CHED) accredited journal in 2020.

Speech Title: FILENG: An Automatic English Subtitle Generator from Filipino Video Clips using Hidden Markov Model

Abtract: Subtitle is necessary to understand what the speaker have said since most of the information given were not clear or missed out. The researchers thought of creating a system to promote the Filipino language, especially Tagalog, through a labeled text or subtitle. The researchers also saw the struggle of creating a subtitle manually and sometimes does contain errors. The researchers have developed a system, FILENG: An Automatic English Subtitle Generator from Tagalog Video Clips, that can automatically generate an English subtitle from Tagalog video clips. The researchers have come up with the idea of creating the system through their interest in watching movies, short films, "teleserye", and music videos. The researchers used sphinx4 as the tool for creating a speech to text extraction. The time frame is also included in the output. The time frame is the queue of when was the speech recognized. After the audio was extracted, it underwent text translation. Result from the sphinx4 is being translated from Tagalog to English. As an output of the text translation, it is then saved as an SRT (.srt) file containing the translated text and the time frame of the speech. Seventy nine percent accuracy of the system was recorded by the proponents. The study utilized results of Precision, Recall and the F-Measure from the tested gathered data. Enhancement of the system must be considered for further study.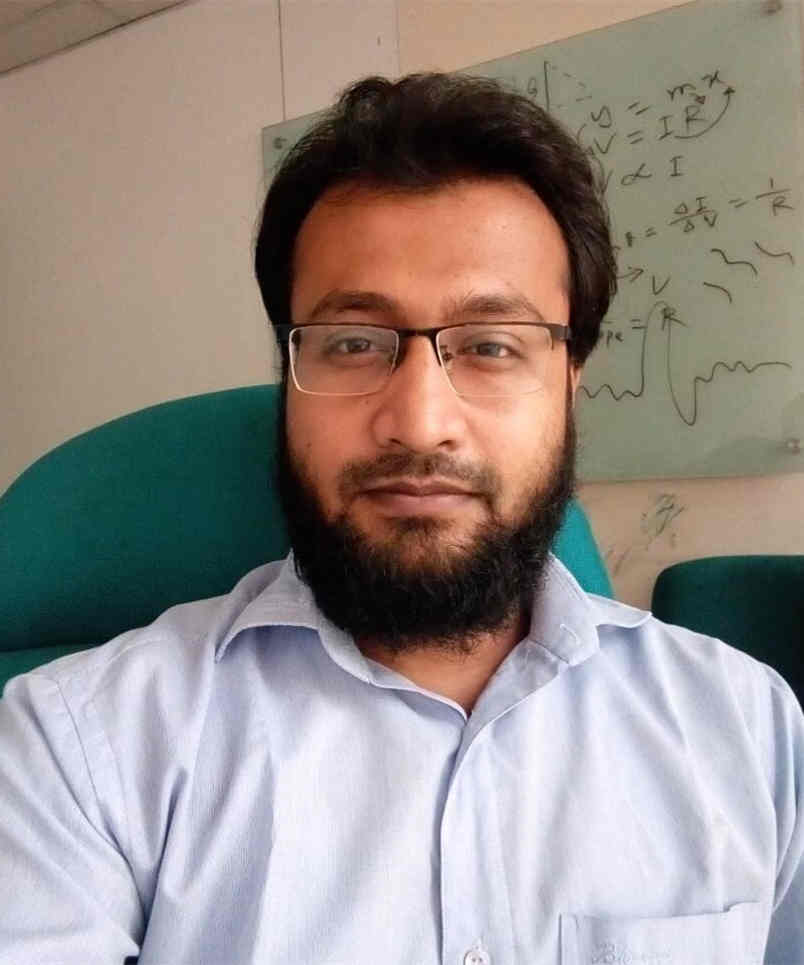 Dr. Md Kafiul Islam has received his B.Sc. in EEE from Islamic University of Technology (IUT), Gazipur, Bangladesh in 2008 and completed his PhD from Dept. of ECE, NUS, Singapore in the area of Neural Signal Processing back in 2015. Currently he is serving as an Associate Professor and Course Coordinator in the Dept. of Electrical and Electronic Engineering of Independent University, Bangladesh. His research interests include biomedical instrumentation and signal processing, neural signal processing, brain-computer interface (BCI), etc. He is actively involved as a TPC member of several international conferences and he reviews Journal articles frequently. He is also involved as a member of the Editorial Board of several journals. He has served as TPC Chair of ICAEE 2019, TPC Secretary of ICAEE 2017, Publication Chair of IEEE SPICSCON 2019, Track Co-Chair and Session Chair of IEEE TENSYMP 2020, Track Co-Chair of ICAICT 2020. He is a Senior Member of IEEE, IEEE EMBS and IEEE SPS Society. He is the Branch Counselor of IEEE IUB Student Branch since 2020 and won the Best branch counselor award from IEEE BD Section in 2020. He is an active Professional Volunteer of IEEE Bangladesh Section. He is a Publons Academy Mentor and winner of Publons Top Reviewer in the Multidisciplinary area in 2017. He has published more than 45 (in total ) peer reviewed journal articles, conference papers and book chapters with Google Scholar Citations of 725+ and impact factor contribution of around 20+. Dr. Islam has won several best paper/presentation awards in IEEE conferences such as ICCIT 2018 at UIU, Dhaka, ICDPR 2020 at NTU, Singapore and ETCCE 2020 at UIU, Dhaka. His research has also been recognized by IUB during Employee Recognition Awards in 2020 where he has won Publication Excellence in all three categories: journal articles, conference proceedings and book chapters.

Speech Title: Current Trends in EEG Signal Processing for Brain-Computer Interface (BCI) Applications: Challenges and Opportunities

Abstract: Brain-Computer Interface (BCI) is a promising technique for establishing a direct link between the human brain and an external computerized device bypassing the normal pathway when it is not functional due to any brain/spinal cord related injury or diseases. BCI allows severely disabled persons to communicate with the outside world by controlling certain computerized device such as a computer, wheelchair, neural prosthetics, etc. In addition to that, it is also used as a rehabilitation tool for stroke patients and people with similar needs. Although there are different brain recording techniques (starting from non-invasive to invasive ones) to measure the electrical activity of the brain to process and use in BCI applications, scalp EEG is the most popular among them in BCI research due to its mainly non-invasive nature with other attractive features such as fine temporal resolution, simple to use, portability and lower cost. However, scalp EEG is very much prone to undesirable artifacts that come from the non-cerebral origin. The artifacts often severely contaminate the EEG recordings and modify the shape of a particular neurological event that drives the BCI system affecting the accuracy of the BCI performance. For example, artifacts can mistakenly cause an unintentional control of the BCI device [3]. Therefore, handling of such offending artifacts is critical in BCI research for satisfactory performance and consequently, many techniques have been developed to get rid of artifacts that create misinterpretation in the signal analysis. Recent advances in signal processing techniques have now allowed the researchers to design automatic artifact identification and removal algorithms to be able to implement online for real-world BCI applications. This talk focuses on the recent trend in signal processing, analysis and classification techniques for BCI applications with their reported performance and limitations. In addition, future challenges and recommendations for EEG-based BCI applications will be discussed in concluding remarks.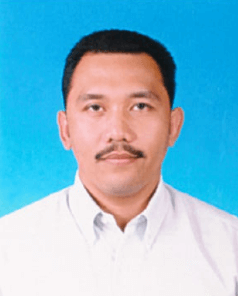 Dr. Mohd Faizal Abdollah is currently a senior lecturer in University Teknikal Malaysia Melaka. The research area more focuses on network security, malware detection and network management. In cybersecurity, Dr Mohd Faizal led the sub project under CMERP project with the collaboration with Cyber Security Malaysia. This project more focuses on malware detection, eradication and mitigation. Others than that, Dr Mohd Faizal also involve in various grant sponsor by Ministry of Education, Industrial grant and University grant such as Fundamental Grant for detecting botnet activity, Transdiciplin Grant for detecting the inside threat, ISIF grant for botnet detection using graph theory. He also teaches UTeM course such as Information Technology and IT Security, Network Management and Administration, Advanced Scalable Network and also manage to produce various conference paper and journal in cybersecurity related field.

Speech Title: Enhance Framework of Android Category-Based Malware Detection

Abstract: In this paper we propose an enhancement framework of static analysis on category-based malware detection for Android application. Application category, API call and permission are the important features to classify the application as benign or malware. These features are obtained through the process of extracting the pre-determined features as well as the feature selection process before the machine learning classifier took part to determine the accuracy result. One time iteration of machine learning performance is always done by researchers. The accuracy results obtained is questionable because the randomization of splitting dataset for training and testing might be bias. Thus, the statistical validation on machine learning accuracy performance is needed. Four type of machine learning namely support vector machine, random forest, decision tree and naïve Bayes with four different splitting dataset (10 folds, 90-10, 80-20 and 70-30) are chosen in this study. The dataset contains 8177 applications (4764 benign applications and 3413 malware applications) from 10 application category which used in classifying the applications. The result shows that 10 folds cross validation obtained highest overall percentage score compared to 3 other techniques. Then, each machine learning classifier will be iterating 50 times before determine their average value and test their normality. The normality test results shows that the non-parametric will be conduct because some categories within the classifiers tested recorded below 0.05, thus, normal distribution requirement was not met. Therefore Mann-Whitney U test must be selected instead to higher validate the classification accuracy of category-based detection. After 50 iterations, the random forest classifier obtained the highest score with 8/10 category-based application get better average accuracy compared to no-category based detection.